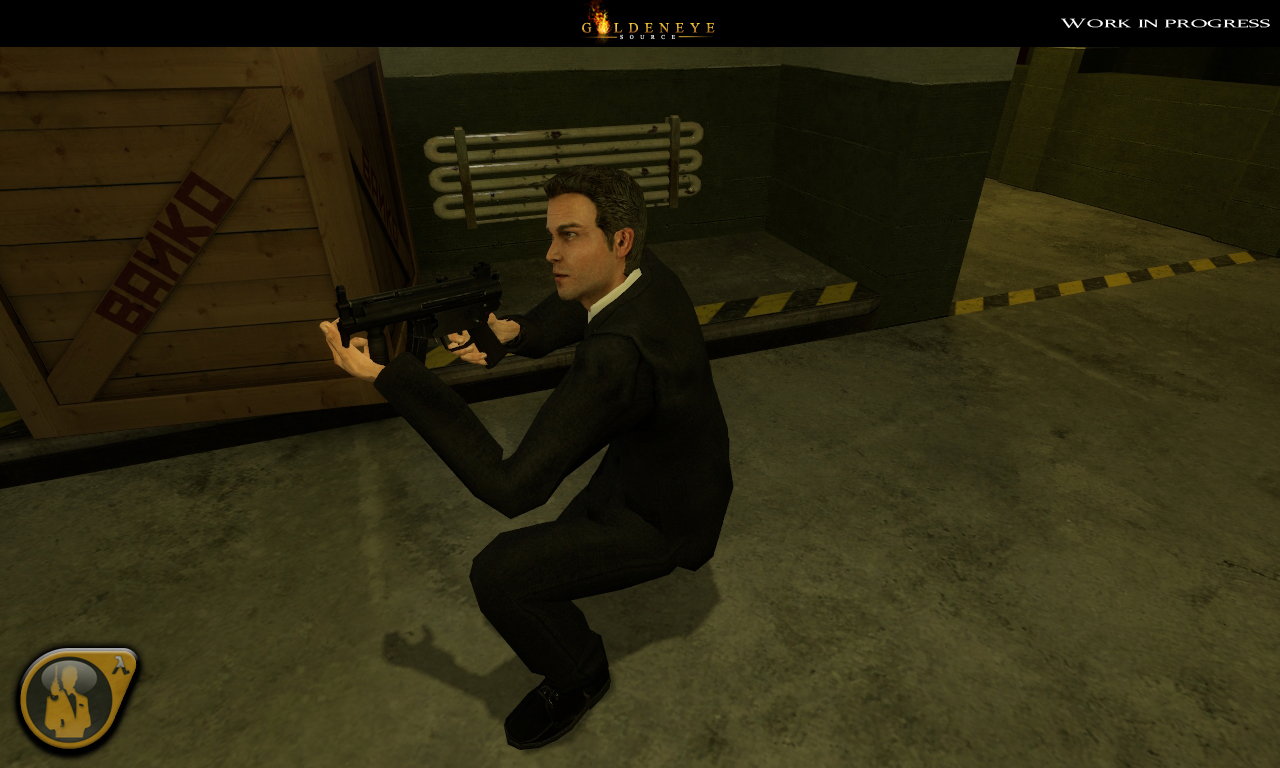 To be honest, I've never cared about GOLDENEYE: SOURCE. I've played some of COUNTER STRIKE or HALF LIFE in my early youth days, but this HALF LIFE 2 mod based on the Nintendo 64 1997 game never took my attention. It seemed so... unofficial.
It took about five years and possesing a decent computer to see what was this about. GOLDENEYE 007 developed by Rareware for the N64 console system was truly the bomb. It is, still, the best Bond videogame ever. Why? Well, just try to shoot down your friends in NIGHTFIRE - you'll get a "mission failed" disclaimer and that's it. Do it in GOLDENEYE 007, and you'll be able to play for fun (even when your mission is still failed). Oh, and make sure to test the power of Grenade and Rocket Launchers in any other Bond game. I'm quite sure you'll know what I mean.
What is, exactly, GOLDENEYE: SOURCE?
It is a "mod" for HALF LIFE 2, that means, is a modification of the original game that recreates some of the most beautiful single player and multiplayer levels like Runway, Cradle, Bunker, Control and Facility, and some creative designers also offer for free download classic Bond maps inspired in the Casino Royale from the 2006 film and Scaramanga's Fun House from THE MAN WITH THE GOLDEN GUN.
The characters have also been adapted to classic GOLDENEYE multiplayer characters like Bond, Mishkin, Ourumov, Trevelyan as well as some previous 007 film villains like Jaws, Baron Samedi, Oddjob and May Day, tough the likeness of Bond doesn't quite resemble Pierce Brosnan. And we also have, of course, remixes of the original Graeme Norgate and Grant Kirkhope soundtrack for the 1997 game - it's all there, including the beloved weapons PP7, Klobb, KF7 Soviet, Golden Gun. Plus the gunbarrel sequence (only in 4.1 versions or higher) and the blood death screen animation (still, you can toggle it off).
How do we get this? It's easy. All you got to do first is downloading Steam, a Valve game service. Download it, install it and create an account. Then you can download and install the GOLDENEYE: SOURCE itself (check out the download section in the official site). After the installation, just run the game and, depending your connection, you'll have to wait some hours to download the SDK Base 2007, which will help you to run the game without HALF LIFE 2. After SDK Base 2007 is installed, just open the game, and that's it.
It's hard to connect into the multiple online servers, but versions higher to 4.2 contain AI Bots to help you exchange some shoots.
Even with the lack of an idillic single player campaign, I'd strongly recommend this game for true fans of the N64 original game. It's its true sucessor, much more than Activision's 2010 remake.
Editor, THE GOLDENEYE DOSSIER